6ft Straight Layout Information
6ft Straight Outdoor Kitchen Layout, with natural gas or propane fuel.  Built on a rust-free aluminum frame, with aluminum skin covered with rustic porcelain tile complete with stainless steel edging.

Stainless steel or quartz top available.  The double doors below the BBQ contains drawers and a slide out for either a garbage can or propane tank.
Products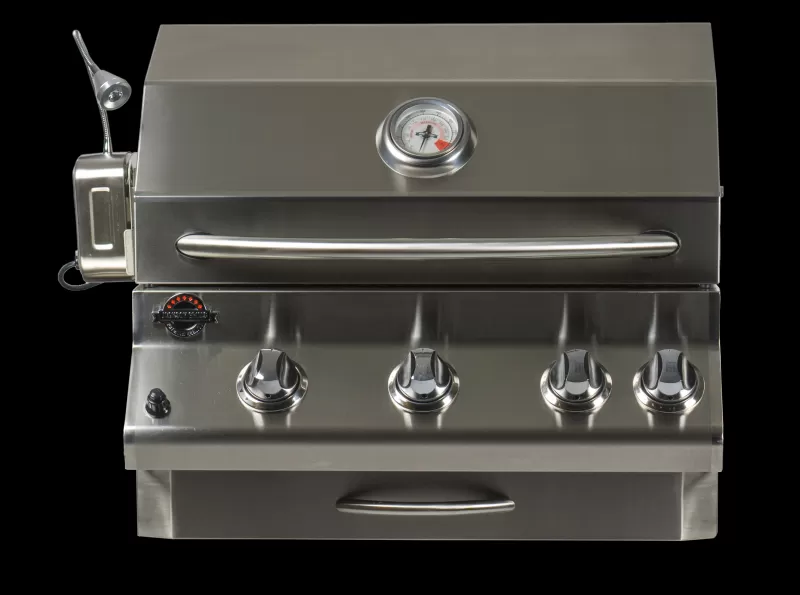 550 Lux
The Lux 550 offers the same high quality features as the Lux 700, but in a smaller package. It's the best value barbeque available for the dollar you spend. With a total grilling surface of 510 square inches (primary: 370 sq. in., secondary: 140 sq. in.), it provides ample space to prepare delicious family dinners, and the perfect solution for smaller decks and patios.
Call for Pricing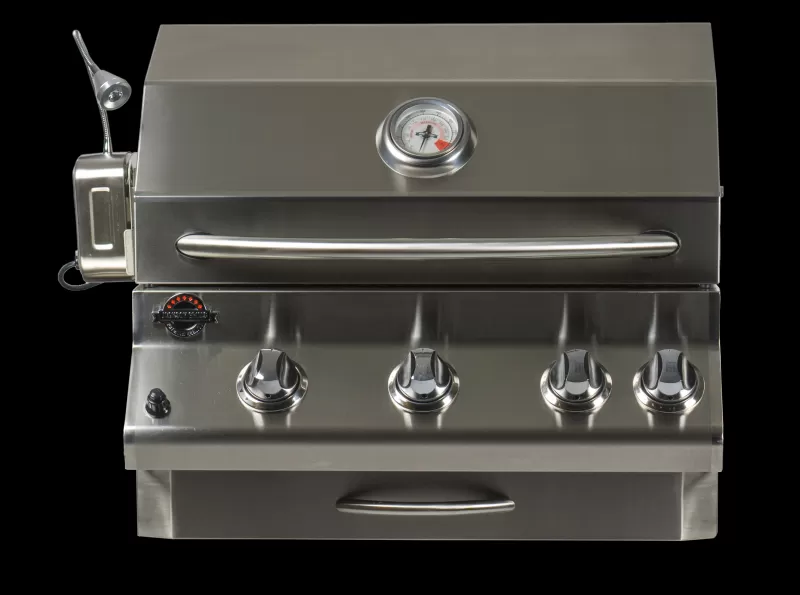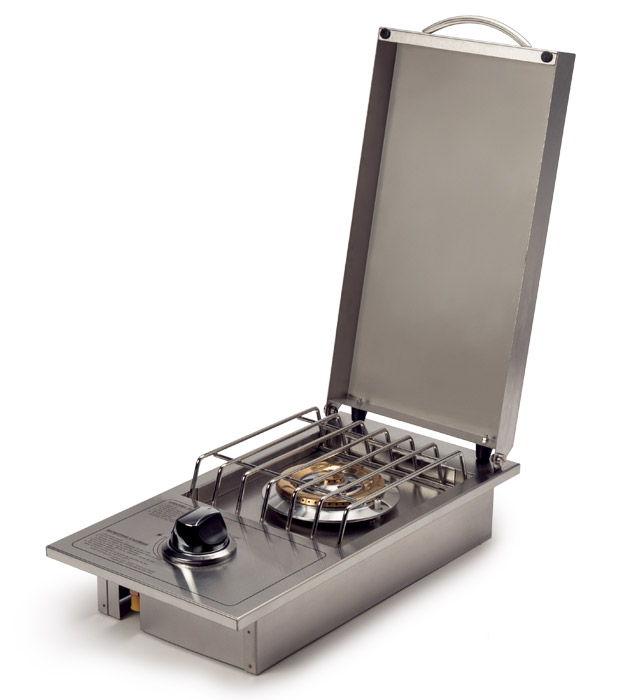 Single Side Burner
The single side burner is a 15,000 BTU cast brass, commercial grade system. Great power for your outdoor kitchen. It also has a natural gas conversion included.
Call for Pricing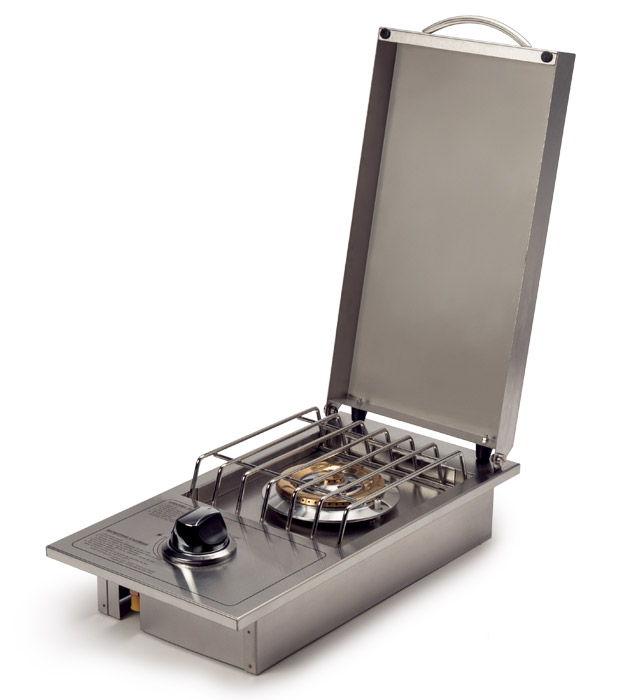 Outdoor Kitchen Accessories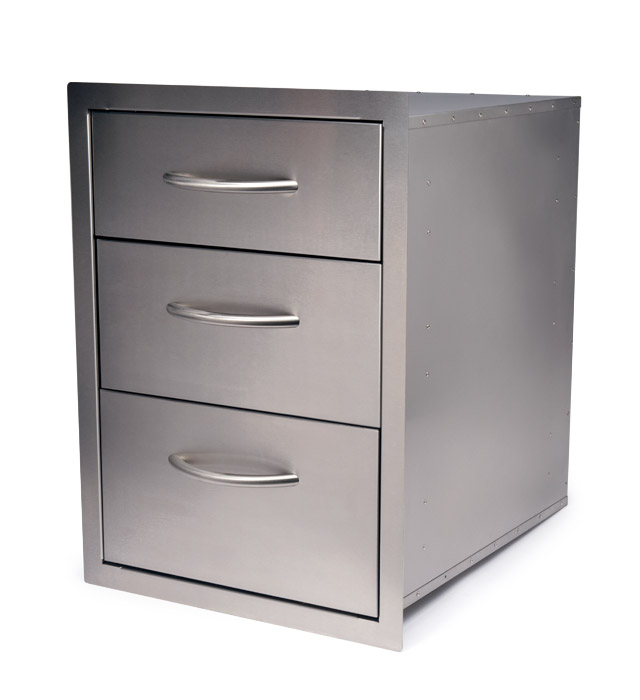 3 Drawer System
Style, form and function - all in one complete package. The Jackson Grills Heavy Duty Stainless Steel Triple Drawer System meets the storage needs of everyone - from the kitchen gadget guy to the cooking connoisseur!
Call for Pricing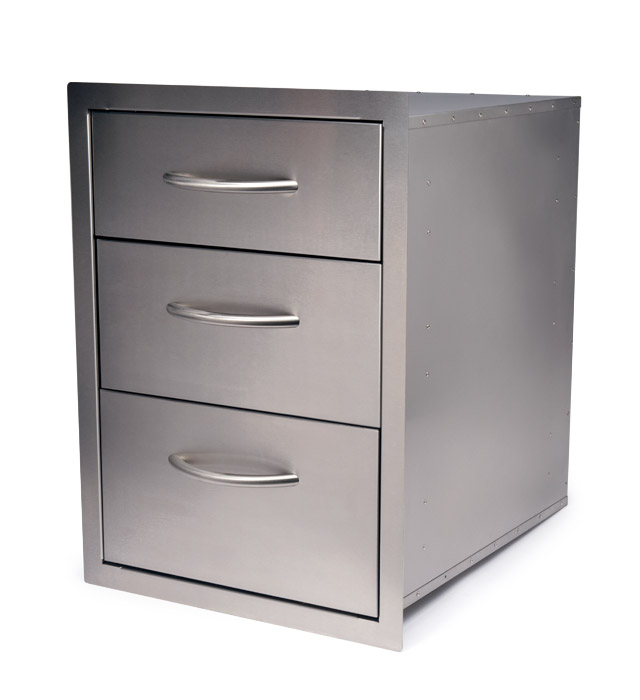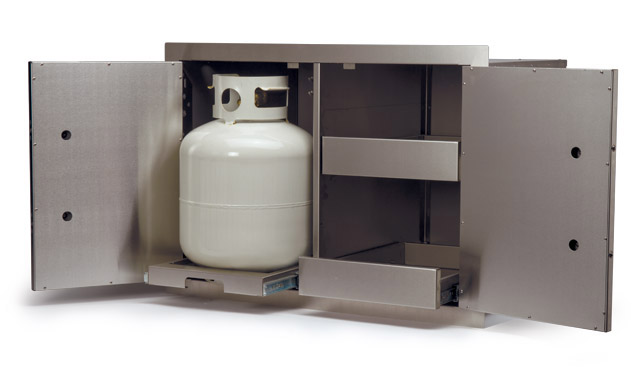 High Quality Backyard Kitchens
Take your backyard to the next level with Apollo Outdoor Kitchens.  We offer everything you'll need from standard standalone BBQ's, beautifully designed firepits, to a fully customized outdoor kitchen complete with a stainless countertop and fridges.